Tuljapur is a town with a municipal council in Osmanabad district in the Indian state of Maharashtra. It is the administrative seat of Tuljapur taluka. Tuljapur is the location of the annual Tulja Bhavani fair during Navaratri. The town is home to the Tulja Bhavani Temple.
Tuljapur (Solapur) The temple has two entrances. One is the Raja Shahaji Mahadwar and another is the main gate called Rajmata Jijau.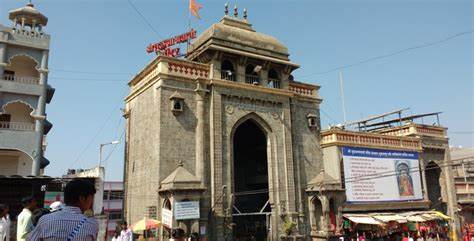 Tuljapur Tourism Located 648 KMS above sea level, Tuljapur is the city of explorations. The famous fair named Tulja Bhavani fair happens every year in the heart of Tuljapur
Tuljapur, the one amongst three and half Shakti Peethas (abodes of cosmic powers) of the state, is situated in Maharashtra, wherein resides the Mother Goddess Tulja Bhavani.
Taxi Charges
From Pune to Tuljapur by cab, we offer the best efforts to provide affordable and reasonable rates to our customers. You are bound to get the best service from us with the money you pay. Once the money is paid we will guide and explain you about the trip and timings and what all things you need to carry with respect to a particular tourist spot for example if you are visiting imagica then you will be suggested to carry extra swimsuits. Our service is always transparent and it is always subjected to terms and conditions that are present in our website and for more details you can contact our helpdesk and our friendly customer care service will always be there for you.
100% guaranteed super service
Customer satisfaction is our priority and we do provide 100% customer satisfaction and we make it a pleasant journey for you. Our NathKrupa travels should be used the best by our customer's so that you will know our utmost value. You can contact in +91 9623798119 / to clear your doubts about the Pune Shirdi trip. You will be given details about the best offers from our friendly customer care executive and we are always there for you at your service anytime. Visit our website nathkrupatravels.com.
The best quality we provide
Our government accredited and India's best player in the tourism industry has been running successfully for the past ten years and almost every city is in operation with this agency and provides the best and untouched quality of service especially for Pune to Tuljapur cabs. Here are few points to show why we are the best:
Reasonable charges: Pune to Tuljabhawani cab fare is the best and the cheapest over here.
All over India: Most of the metropolitan cities are connected through our valuable service.
No hidden charges: At the time of payment and billing we show you in and out of our travel details, therefore, you need not worry about hidden charges over here.
Punctuality: Our pick up and drop services will always be respect to proper time.
Best Drivers: We have the best and trained drivers and will do the best to make the journey comfortable.
Safe Travel: You need not worry about safety as we have a higher level of integrity.
To know more call us at 919623798119 or visit our website at nathkrupatravels.com. Hurry up and don't waste your time.
Book Now