Enhance Business Mobility with Exceptional Corporate Cab Services in Pune by Nathkrupa Travels
Welcome to Nathkrupa Travels, a distinguished name in providing top-notch corporate cab services in Pune. Our dedicated corporate cab services are meticulously designed to meet the specific travel needs of businesses and organizations. We understand the importance of seamless transportation for corporate engagements, and our focus is to offer reliable, punctual, and comfortable travel solutions for the corporate sector in Pune.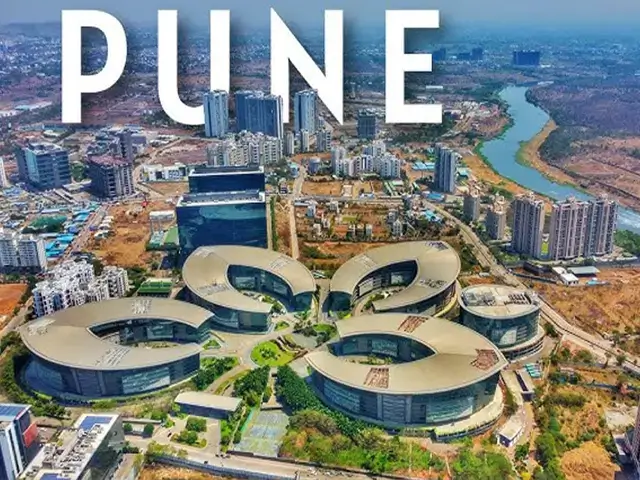 Corporate Cab Services in Pune: Your Reliable Business Partner
Premium Fleet of Vehicles: At Nathkrupa Travels, we understand that corporate transportation should reflect professionalism and sophistication. Our fleet of vehicles, including Innova Crysta cabs, offers a premium and comfortable travel experience. These well-maintained vehicles ensure a smooth and stylish ride for your employees, clients, and partners.
Corporate Cab services in Pune : Tailored to Your Schedule:
Corporate life often revolves around tight schedules and deadlines. We recognize the importance of punctuality and offer corporate cab services that align with your organization's schedule. Our services are designed to ensure your team reaches their destinations on time, whether it's for meetings, conferences, or airport transfers.
Efficient Airport Transfers:
Airport transfers can be a source of stress for corporate travelers. Nathkrupa Travels simplifies this process by providing efficient and reliable airport transfer services. Our experienced drivers are well-versed with the routes to Pune's airports, ensuring a smooth and punctual journey for your employees and clients.
Experienced and Courteous Drivers:
Our drivers are more than just chauffeurs; they are ambassadors of professionalism and courtesy. Trained to prioritize customer service, our drivers contribute to a positive and comfortable travel experience for your team. They understand the nuances of corporate travel, ensuring a hassle-free journey.
Online Booking Convenience:
We understand that time is precious in the corporate world. That's why we offer an efficient online booking platform for your corporate cab services. With a few clicks, you can make reservations, allowing for a swift and streamlined booking process, eliminating any last-minute hassles.
Monthly Packages:
For corporations looking for consistent and cost-effective transportation, we offer monthly packages. These packages are tailored to provide daily transportation for your employees, simplifying the daily commute to the office and ensuring that they remain productive.
Transparent and Competitive Pricing:
Nathkrupa Travels believes in transparency and competitive pricing. We understand the value of your budget and strive to provide cost-effective corporate cab services without compromising on quality. Our pricing structure is designed to cater to various budgets, making your corporate transportation an affordable and wise investment.
Customized Services:
We recognize that every corporation is unique, and so are their transportation needs. Our corporate cab services can be customized to align with your specific requirements. Whether you need transportation for an executive team, clients, or a special corporate event, we tailor our services to suit your preferences.
The Benefits of Choosing Nathkrupa Travels for Corporate Cab Services in Pune
Professionalism: We prioritize professionalism in every aspect of our services, ensuring that your corporate image is enhanced with our premium vehicles and experienced drivers.
Punctuality: Timely arrival and departure are crucial in the corporate world. Our commitment to punctuality ensures your employees and clients are never kept waiting.
Comfort: Our comfortable vehicles are equipped to provide a relaxing journey, allowing your team to arrive at their destinations refreshed and ready for business.
Efficiency: We streamline the transportation process, eliminating any potential travel-related stress. This efficiency contributes to increased productivity for your team.
Reliability: You can rely on Nathkrupa Travels for all your corporate transportation needs. Our track record of excellence and customer satisfaction is a testament to our reliability.
Nathkrupa Travels is your trusted partner for corporate cab services in Pune. Our attention to detail, commitment to excellence, and dedication to customer satisfaction ensure that your corporate transportation needs are met with utmost professionalism and convenience. Book with Nathkrupa Travels to experience the difference in corporate travel services and elevate your organization's transportation standards.
Contact Us:
We are happy to help you book your trip call us on +91 9623798119 or email us on booking@nathkrupatravels.com
Book Now