Shegaon is a town and municipal council in the Buldhana district in the Indian state of Maharashtra. Shegaon has become a pilgrimage centre due to the influence of Shri Sant Gajanan Maharaj, who is considered a saint by Hindus.
Anand Sagar
Shegaon and surrounding area has shortage of water and hence Shri Gajanan Maharaj Sansthan, Shegaon felt the need of a lake with ample of water in Shegaon which would help to solve the scarcity of water. With this aim Shree Sansthan created the artificial lake in Shegaon by lifting water from Man River (9 Km away from Shegaon) into the lake of Anand Sagar. But the mothly expenditure Rs. 50 Lakh for this purpose caused financial burden on Sansthan. Even then, the Sansthan carried out the project of Anand Sagar Lake, in order to increase the water table in surrouding areas of Shegaon. Not only this, the Shree Sansthan decided to develop this lake and its surrounding area with unique combination of spirituality and Amusement park for devotees with nominal donation. And the revenue from it would help to deal with water problem. With this noble vision and objective Shree Sansthan's most innovative project- Anand Sagar came into exbtance with Shree's blessings.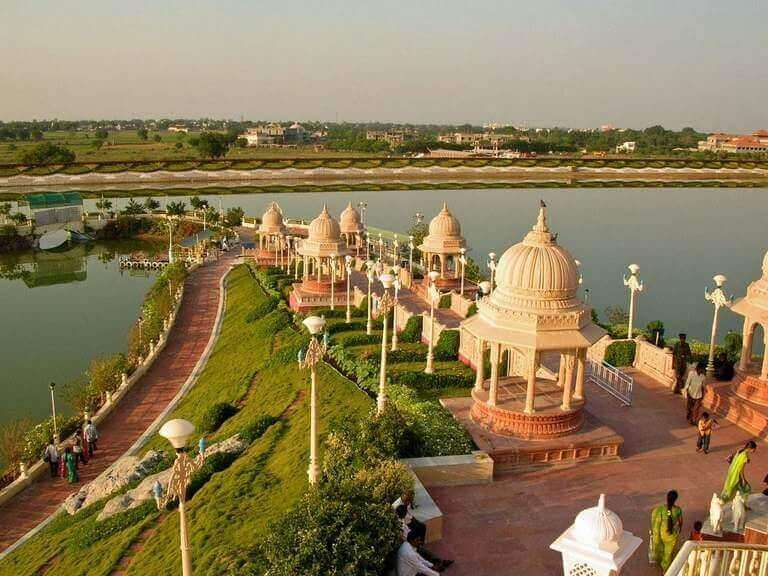 100% guaranteed super service
Customer satisfaction is our priority and we do provide 100% customer satisfaction and we make it a pleasant journey for you. Our NathKrupa travels should be used the best by our customer's so that you will know our utmost value. You can contact in +91 9623798119 / to clear your doubts about the Pune Shirdi trip. You will be given details about the best offers from our friendly customer care executive and we are always there for you at your service anytime. Visit our website nathkrupatravels.com.
How are we different?
You can choose for the most luxurious cab from us at a very reasonable price. There is a varied range of options to choose your favorite car travel like Dzire, Indica, Innova, Xylo, Tavera, Etios, Maruti, Indigo and a tempo traveler with 13-17 seats. We offer pleasurable and safest journey and you can also listen to songs and watch videos in our cab. Enjoy a luxurious ride from Pune to Shirdi.
Book us now
Visit Nathkrupa travels now or does an online booking from nathkrupatravels.com. You can also refer various other tour places that we offer by clicking on the Tour place tab. There are various tour places that we recommend for you like Ashtvinayak Darshan, Ellora Caves, Bhimashakar Temple, Jejuri, Mumbai, Goa, Trimbkeshwar, Bibi ka Makbara, Pune, Lonavala, Imagica, etc. Just visit our Special packages section and get to know about various affordable offers we afford along with per day driver charges and the type of car we provide like Hatchback, SUV six-seater, etc. We have a very successful reputation and business since a decade so you need not worry about the quality of service we offer. We guarantee you that our Pune Shirdi trip will be safe and secure and you will definitely choose us once again. Once you choose the package and the payment is done we will provide you more details about us and the facilities we provide and apart from this, there are no hidden charges or extra toll that you need to pay. So what are you waiting for?? Choose us and stay blessed.
Book Now