Booking Cabs in Pune Made Effortless with Nathkrupa Travels
Embrace the ease of travel with Nathkrupa Travels, where booking a cab online in Pune is a breeze. We recognize the need for a simple and efficient booking process, and our online cab reservation service is tailor-made to provide just that. Whether you're a local resident or a visitor in Pune, arranging a cab for your journey has never been more straightforward.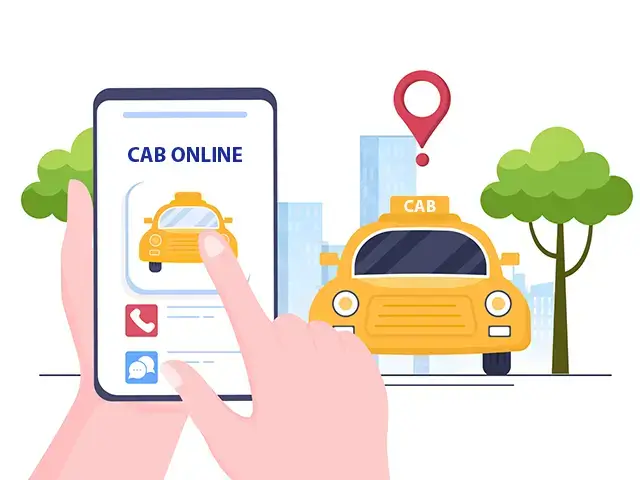 Explore Comprehensive Corporate Cab Services by Nathkrupa Travels in Pune
In the fast-paced corporate world of Pune, seamless transportation is a critical component for successful business operations. Nathkrupa Travels understands the unique transportation needs of businesses and offers tailored Corporate Cab Services in Pune to enhance the mobility of executives, employees, and clients. Let's delve into the comprehensive suite of services we provide to ensure a smooth and efficient corporate travel experience.
Are you seeking a hassle-free and convenient way to book an Innova Crysta cab for your travels in Pune? Look no further! Nathkrupa Travels offers a seamless online booking platform, allowing you to reserve an Innova Crysta cab in just a few clicks. Discover how easy it is to book an Innova Crysta for your Pune journeys and experience the epitome of comfort and style on the road.
Step-by-Step Guide to Online Innova Crysta Cab Booking:
1. Seamless Booking at Your Fingertips:
In today's fast-paced world, convenience is paramount. With our online cab booking in Pune, planning your trip and securing a cab is a matter of minutes. Gone are the days of waiting in never-ending queues or spending precious time making multiple phone calls to book a taxi? A few clicks on our intuitive website, and you're all set for a hassle-free ride.
2. User-Friendly Booking Platform:
Our online platform is crafted with simplicity in mind, catering to users of all ages and technological backgrounds. The easy-to-use interface allows you to input your travel details, pick your preferred cab type, and complete your booking effortlessly. The entire process is designed to save you time and ensure a pleasant cab booking experience.
3. 24/7 Service Availability:
Life doesn't adhere to a rigid schedule, and neither do we. Our online cab booking service in Pune operates 24/7. Need a cab for an early morning flight, a late-night outing, or a sudden business meeting? Not a problem! Just log in, make your booking, and we'll ensure you have a ride at any hour.
4. Varied Fleet Selection:
We understand that each journey has unique requirements. That's why we offer a diverse selection of vehicles, allowing you to choose the perfect cab for your needs. Whether you're traveling solo, with family, or for a corporate event, we have a range of vehicles to suit all preferences.
5. Competitive and Transparent Pricing:
We believe in providing exceptional value for your money. Our online cab booking in Pune offers competitive pricing with no hidden fees. The fare structure is transparent and straightforward, ensuring that you know the cost of your journey upfront. Experience cost-effective travel without compromising on quality.
6. Quick Confirmation:
Once you've completed your online cab booking, you'll receive an immediate confirmation. No more uncertainty or concerns about whether your cab will arrive. We respect your time and ensure that your ride is confirmed swiftly, providing you with peace of mind and eliminating last-minute worries.
7. Reliable and Professional Drivers:
Your safety and reliability matter to us. When you book a cab with Nathkrupa Travels, rest assured that your driver is professional, experienced, and well-acquainted with the routes in Pune. Your journey is in safe hands, ensuring a comfortable and secure trip.
8. Real-Time Tracking:
Stay informed and in control throughout your journey. Our online cab booking platform allows you to track your cab in real-time. Know exactly where your cab is, its estimated time of arrival, and plan your day accordingly.
9. Tailored Travel Experience:
Our online cab booking service in Pune offers a personalized touch. You can specify any special requirements you may have for your journey, ensuring a customized travel experience that caters to your unique needs and preferences.
Nathkrupa Travels presents a streamlined and effortless way to book cabs online in Pune. With our user-friendly platform, diverse fleet selection, transparent pricing, and dependable service, we strive to make your travel experience as smooth and enjoyable as possible. Book your cab online with Nathkrupa Travels and enter a world of convenient and efficient travel solutions.
Contact Us:
We are happy to help you book your trip call us on +91 9623798119 or email us on booking@nathkrupatravels.com
Book Now