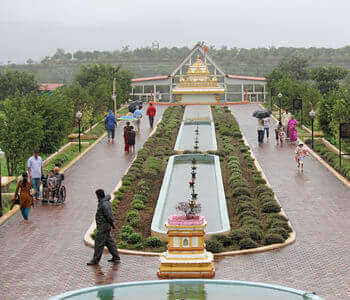 Introduction
Are you interested in traveling? What is your next destination on your bucket list? Is it Mumbai to Shirdi? What are your plans? Are you still confused about the travel agent to choose? Are you looking out for luxury, safety, punctuality, and good quality service then you should definitely try this government accredited travel agency called NathKrupa Travels which is located in Pune and is ruling the traveling industry for the past ten years.
100 % satisfaction
All you need to do is choose us and experience the journey of bliss and you need not worry about the condition of the car or the knowledge of proper routes or the safety of luggage or passengers. We have a good reputation since ten years and you can check our customer reviews and ratings to know more. We do provide good conditioned cabs with excellently experienced and trained professional drivers and special packages and deals with seasonal updates to our customers. For more information visit our website nathkrupatravels.com The total distance from Mumbai to Shirdi, if we travel by car is about 241.938 kilometers.
Things To Do In Shirdi
From Mumbai to Shirdi the total distance is almost 241.938 km. In Shirdi you can find the famous Shri Saibaba Temple situated and is one of the most frequently visited place among the tourist and pilgrims in India. For those who don't know about this great saint, you can read it from here that he was an Indian Yogi who actually healed lots of people. Daily you can find lots of tourists visiting this temple. There is no restriction based on the caste. On a daily basis between 4 am and 11 15 pm, you can get good darshan of Sai Baba.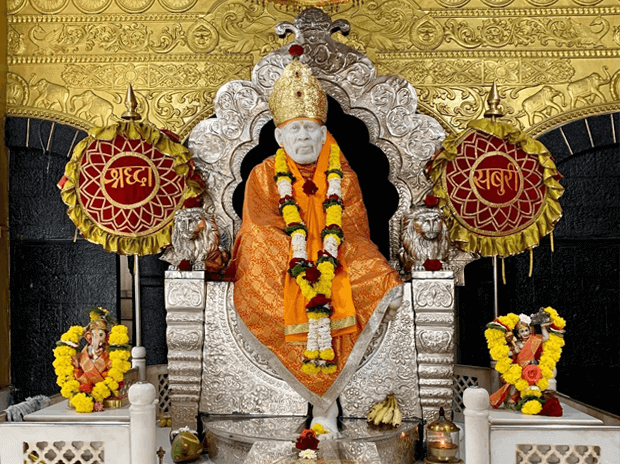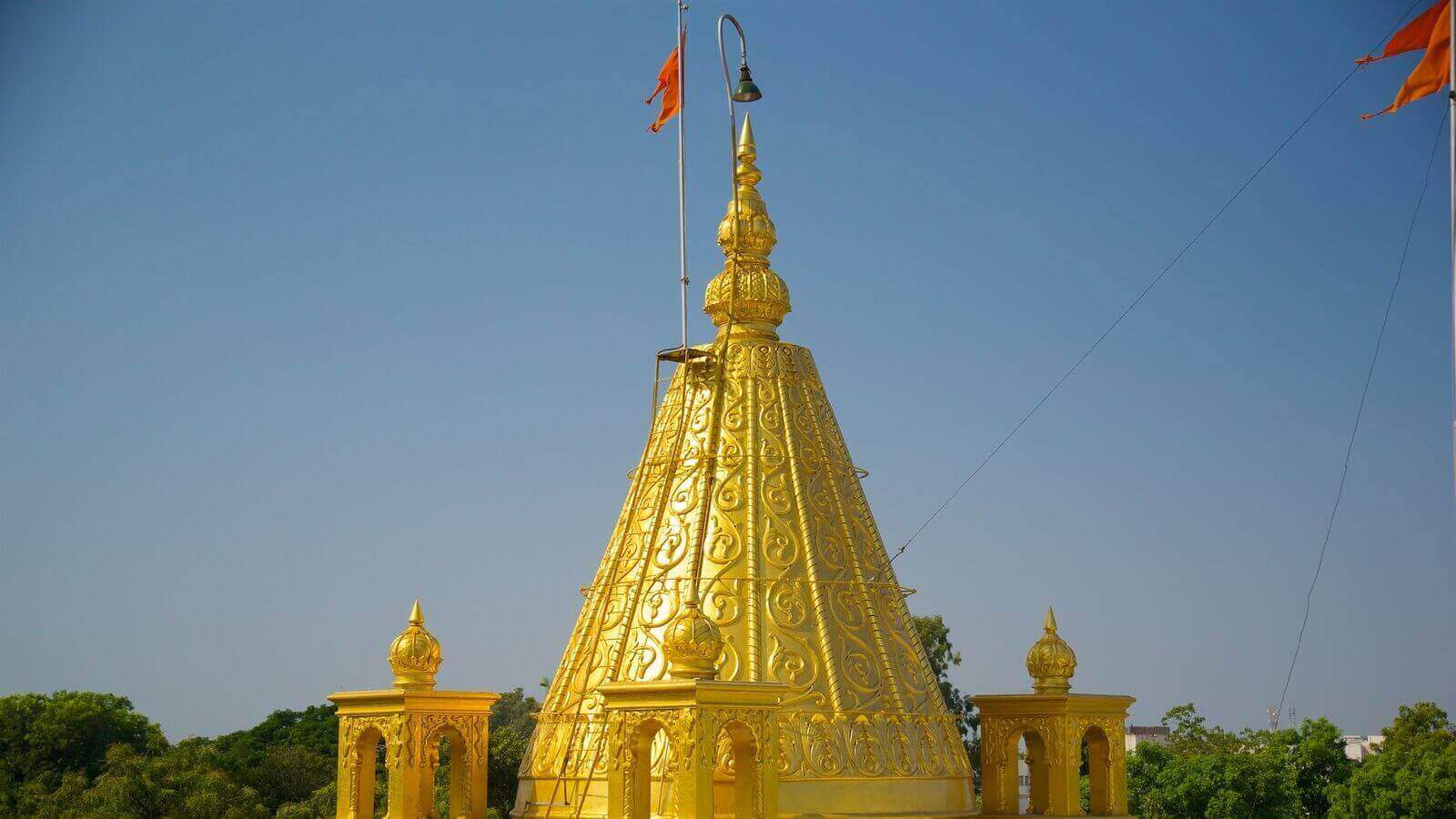 Shani Shinganapur
In the district of Ahmednagar, you a famous and a religious village called Shani Shinganapur and it is a very popular Shani temple over here. From Ahmednagar, this place is almost at a distance of 35 km. You can find a five and a half feet high black rock installed also known as the Shani statue. A trident is placed along with it and a cow image is placed facing the South. During a normal day, you can find around 30 to 45000 visitors in a day and about three lakh visitors during no moon day which is considered to be a sacred day to Lord Shani.
Ranjangaon Mahanganpati
It is considered as one of them among the eight sacred forms of Lord Ganesh also called as Ashtavinayak. During the 9th and the 10th century, the temple was constructed. Above the entrance gate, you can find Nagarkhana located. Its style is mostly from the Peshwa period. It has a wonderful entrance gate and it faces the East direction.
For more information call on 919623798119/9404737808 or visit our website at nathkrupatravels.com for registration, inquiry and booking purpose. Our service is always there throughout the day, week, and year. You can only find trained and knowledgeable expert drivers who know all the routes and will take you with complete safety. Our cabs are in good condition and luxury and we also provide AC or Non AC cabs with respect to the demand. Stay tuned with us constantly to know more about special packages and discount rates. You will be guided throughout the trip about various tourist spots and we guarantee you that the service will be made more memorable.
Apart from this we also provide cars for temple visiting in Maharashtra and other tourist spots. Safety, security, and luxury are what we provide.
It is very easy to book a car with us from Mumbai to Shirdi in the most convenient and affordable way only for you. There are varied ranges of cars for you to select like Mini Bus, Swift Dzire, Innova, Tempo Traveller and you can choose any one of them. Timings and honesty are what we always focus on and that is what good taxi company projects are all about. Irrespective of any place and time you can book your cabs now. We are our customer's best choice anytime in India. Just search for Mumbai to Shirdi cabs at NathKrupa Travels.
Book Mumbai to Shirdi Cabs
| Type of Car | CAPACITY | ONE WAY (PICK / DROP) | 1 DAY PACKAGE (550 km) | TWO DAYS PACKAGES (600 km) | 1,2,3 DAYS PER DAY 300 km OUTSTATION | Per Day Driver Allowance | Book |
| --- | --- | --- | --- | --- | --- | --- | --- |
| Hatchback | 4 + 1 | On Call | On Call | On Call | 11 per km | 300 | Book Now |
| Dezire, Etios, Excent | 4 + 1 | On Call | On Call | On Call | 13 per km | 300 | Book Now |
| Tavera, Xylo, Ertiga | 6 + 1 | On Call | On Call | On Call | 15 per km | 300 | Book Now |
| Tourist Special Innova | 6 + 1 | On Call | On Call | On Call | 17 per km | 300 | Book Now |
| Innova Crysta | 6 + 1 | On Call | On Call | On Call | 20 per km | 300 | Book Now |
| Tempo Traveller | 13 Seater | On call | On call | On call | On call | 400 | Book Now |
| Tempo Traveller | 17 Seater | On call | On call | On call | On call | 400 | Book Now |
| MINI BUS | 27,32,50 SEATER | On call | On call | On call | On call | 400 | Book Now |