Pune to Nashik Trimbakeshwar Cab service
Introduction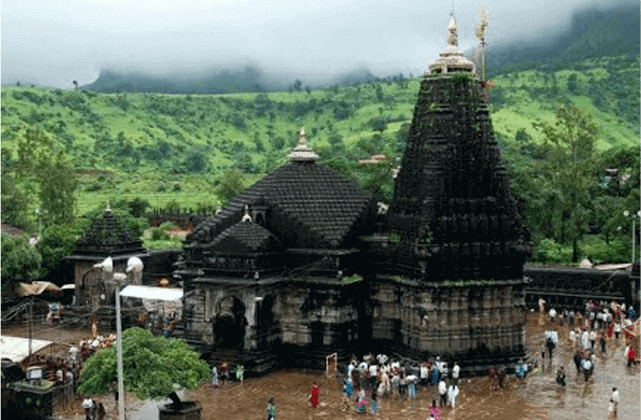 In the Nashik district there is a much more religious center located over here called as the Trimbakeshwar and along with Bhimashankar, it is also famous for having 12 Jyothirlingas of Lord Shiva. You can find lots of beautiful view spots around this place and is located on the banks of the Godavari River.
It is considered as the most famous destination from Pune especially during the weekends and most of the seekers and pilgrims love this place very much. Those who visit this place will experience the eternal bliss and will get a break from the busy Pune life. Our cab drivers will take you to this place within a drive of 5 to 6 hours from this place.
Just visit nathkrupatravels.com to know more or book us online or call us on 919623798119/ and our cars are in good condition and very much affordable and it is the best service that one can ever get and we ensure a wonderful trip for you from Pune to Trimbakeshwar by cab. Our booking is available 24 x 7, therefore, you need not worry about it.
Distance and Duration
As said we will take you there within 5 hours by covering 240 km and we do take the best route through NH 60 and NH 848. We assure a hassle-free journey and you can view the best scenic view in the best possible way.
There is no doubt that our drivers are well experienced about all the routes and will ensure you to reach this place in the best time ever possible. You can definitely have a splendid time with us and our supporting staff. It is possible for you to take halts between journeys for experiencing a relaxing atmosphere by clicking pictures.
Pune to Trimbakeshwar Car Rental Options
The best call taxi in India with respect to outstation travel is NathKrupa travels. You can choose various kinds of cars and taxis from the sedan, luxury car, hatchback, MUV etc. It all depends on the type of the requirement each and every traveler wants. From nathkrupatravels.com a suitable taxi can be picked up by keeping in mind about your cost and need. The best Pune to Trimbakeshwar call taxi service is available only at NathKrupa travels. Hurry up right now.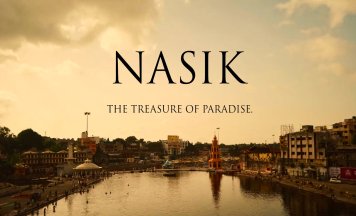 Taxi Charges
From Pune to Trimbakeshwar by cab, we offer the best efforts to provide affordable and reasonable rates to our customers. You are bound to get the best service from us with the money you pay. Once the money is paid we will guide and explain you about the trip and timings and what all things you need to carry with respect to a particular tourist spot for example if you are visiting imagica then you will be suggested to carry extra swimsuits. Our service is always transparent and it is always subjected to terms and conditions that are present in our website and for more details you can contact our helpdesk and our friendly customer care service will always be there for you.
The best quality we provide
Our government accredited and India's best player in the tourism industry has been running successfully for the past ten years and almost every city is in operation with this agency and provides the best and untouched quality of service especially for Pune to Trimbakeshwar cabs. Here are few points to show why we are the best:
Reasonable charges: Pune to Trimbakeshwar cab fare is the best and the cheapest over here.
All over India: Most of the metropolitan cities are connected through our valuable service.
No hidden charges: At the time of payment and billing we show you in and out of our travel details, therefore, you need not worry about hidden charges over here.
Punctuality: Our pick up and drop services will always be respect to proper time.
Best Drivers: We have the best and trained drivers and will do the best to make the journey comfortable.
Safe Travel: You need not worry about safety as we have a higher level of integrity.
To know more call us at 919623798119/ or visit our website at nathkrupatravels.com. Hurry up and don't waste your time.
Book Pune to Nashik Trimbakeshwar cab
| Type of Car | CAPACITY | ONE WAY (PICK / DROP) | 1 DAY PACKAGE | TWO DAYS PACKAGES | 1,2,3 DAYS PER DAY 300 km OUTSTATION | Per Day Driver Allowance | Book |
| --- | --- | --- | --- | --- | --- | --- | --- |
| Hatchback | 4 + 1 | 4000 | 5500 | 6600 | 11 per km | 300 | Book Now |
| Dezire, Etios, Excent | 4 + 1 | 4500 | 6000 | 7500 | 12 per km | 300 | Book Now |
| Tavera, Xylo, Ertiga | 6 + 1 | 5500 | 8000 | 9500 | 15 per km | 300 | Book Now |
| Tourist Special Innova | 6 + 1 | 6000 | 8500 | 10500 | 17 per km | 300 | Book Now |
| Innova Crysta | 6 + 1 | 7000 | 10000 | 12000 | 20 per km | 300 | Book Now |
| Tempo Traveller | 13 Seater | On call | On call | On call | On call | 400 | Book Now |
| Tempo Traveller | 17 Seater | On call | On call | On call | On call | 400 | Book Now |
| MINI BUS | 27,32,50 SEATER | On call | On call | On call | On call | 400 | Book Now |
Pune to nashik cab | pune to trimbakeshwar cab | pune to trimbakeshwar cab | pune to trimbakeshwar bus | pune to trimbakeshwar cab distance | pune nashik taxi service | taxi pune to nasik| trimbakeshwar shiva temple | pune to trimbakeshwar bus | Pune to Nashik Oneway cab booking