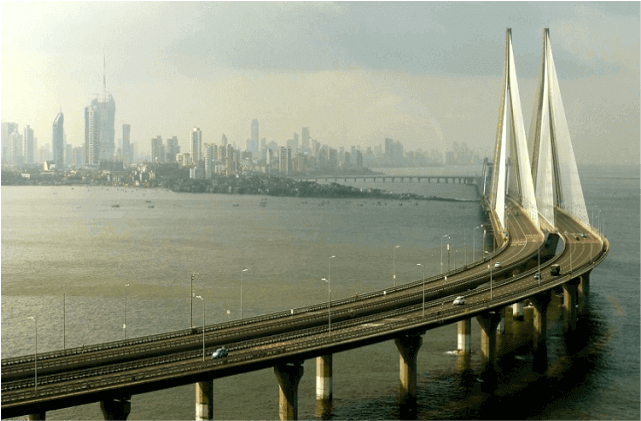 Pune to Mumbai Cab Taxi Service
The best taxi cab in Pune is provided by Nathkrupa Travels especially for traveling from Pune to Mumbai by Taxi/ Cab and all you need to do is choose us for your travel. Book your tickets now at nathkrupatravels.com.
In the current generation and digital era, it is very easy to find taxis and cabs online and also face to face. Some of the passengers look for travel and some look for long distance travel and the main issue over here is related to safety and comfort. For Pune Mumbai Pune taxi cab service choose NathKrupa travels without any doubt. Most of the tourists and passengers have experienced discomfort during the travel like the breakdown of the vehicle or lack of proper route knowledge by the driver, etc. We in NathKrupa Travels always hire and offer reputed drivers who are well trained and know the best routes and we also offer good conditioned vehicles for you.
Tourism Industry
There has been a steady growth in the travel industry with enhanced tourism and business opportunities. As mentioned earlier it is quite easy to find cabs today and according to the travel demands the business travelers and tourists go well. A personal visit is nowadays outdated and most of them choose online visits and payments or just via phone calls. NathKrupa travels are the best in the tourist industry for the level of integrity and the luxury they provide to their customers.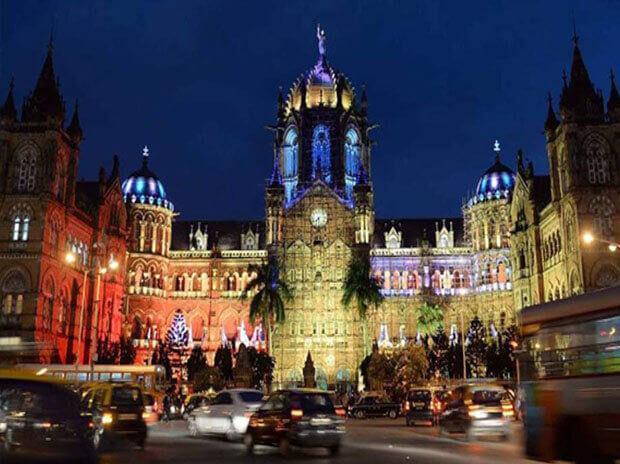 Best ever Ride Pune Mumbai Pune
As mentioned earlier one of the best and the most frequently visited commercial hub of India is none other than Mumbai. In this mix of ancient and modern city, you can find lots of things to see. You can enjoy the busy streets, large monuments, famous street food, beaches, malls, stalls and fascinating high-rises. It is well above the watermark because of its mix of modern and historic places to see. Just don't miss eating the street foods like the sandwich, bhelpuri, vada pav, Chines or bhurji.
Best Tourist hubs
The best and the frequently visited tourist hubs in India are Pune and Mumbai. If you are here then don't miss to visit ancient places, historical, mythological monuments. Every day you can easily find lots of tourists including the foreign ones visiting this place, especially with curiosity. For such traveling you need to choose the best cabs and here is where NathKrupa travels come to your rescue.
Unbiased Services
We are not just limited to Pune Mumbai Pune but you can choose lots of other destinations from the bucket lists. There are lots of religious places and temples in Maharashtra. For more details, you can have a look at an inquiry or contact us tab for understanding the best offer we provide. Punctuality and Reliability are what a good taxi company projects. Booking is also done in an easy way and you can book our cab from anywhere, anytime.
It is always the passenger's choice to select a fast and reliable transportation and must have well-trained drivers to ensure your safety. There are lots of car options like Mini Bus, Swift Dzire, Innova, Tempo Traveller etc. Choose us for a pleasant and a happy journey. There is no complication in booking tickets with us and there is 100 % loyal and legal customer service with exact fare meters. We assure you that all these qualities will attract you once again to choose us and look for us.
Book now
Visit the nathkrupatravels.com website or call to the number 919623798119/9404737808 for registration, inquiry and booking purpose. We do provide 24 x 7 online and telecommunication service only for you. You can only find trained and knowledgeable expert drivers who know all the routes and will take you with complete safety. Our cabs are in good condition and luxury and we also provide AC or Non AC cabs with respect to the demand. Stay tuned with us constantly to know more about special packages and discount rates. There is some seasonal and festival offers provided for our customers with due respect and we also have customer friendly supporting staff to make you happy and to serve at the best.
Book Pune to Mumbai Cab Service
| Type of Car | CAPACITY | ONE WAY (PICK / DROP) | 1 DAY PACKAGE (350 km) | TWO DAYS PACKAGES (600 km) | 1,2,3 DAYS PER DAY 300 km OUTSTATION | Per Day Driver Allowance | Book |
| --- | --- | --- | --- | --- | --- | --- | --- |
| Hatchback | 4 + 1 | 2500 | 4500 | 7000 | 11 per km | 300 | Book Now |
| Dezire, Etios, Excent | 4 + 1 | 3000 | 5000 | 7500 | 12 per km | 300 | Book Now |
| Tavera, Xylo, Ertiga | 6 + 1 | 4500 | 6000 | 9500 | 15 per km | 300 | Book Now |
| Tourist Special Innova | 6 + 1 | 5000 | 6500 | 10500 | 17 per km | 300 | Book Now |
| Innova Crysta | 6 + 1 | 6500 | 8500 | 12500 | 20 per km | 300 | Book Now |
| Tempo Traveller | 13 Seater | Non A/C 10500 A/C 12500 | Non A/C 11500 A/C 13000 | Non A/C 15500 A/C 19000 | Non A/C 25 A/C 30 | 400 | Book Now |
| Tempo Traveller | 17 Seater | Non A/C 11000 A/C 13000 | Non A/C 12000 A/C 14000 | Non A/C 16000 A/C 19500 | Non A/C 26 A/C 30 | 400 | Book Now |
| MINI BUS | 27,32,50 SEATER | On call | On call | On call | On call | 400 | Book Now |
Pune to Mumbai Pune cab service | pune mumbai pune taxi | Pune to mumbai cab booking | Pune to Mumbai cab | pune mumbai taxi service pune station | pune to mumbai airport drop cab