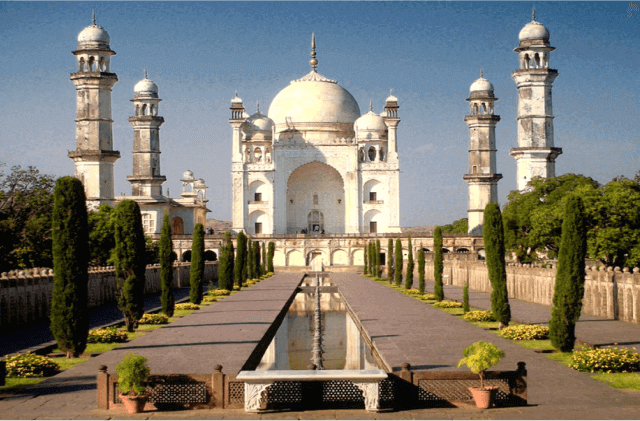 Our Service
We always focus the best on customer satisfaction and we want our customers to use our service to their best and to know more about who we are and what we offer please call us at 9623798119/ and get clear information about Pune to Aurangabad taxi, cab service. Our service provided to you is 24 x 7 and don't worry please feel free to contact us and give your honest feedback.
Book your tickets in no time by visiting our nathkrupatravels.com without any doubt. You can always reach our help desk anytime and our friendly customer care executive will always be there to help you. Get to know more and stay tuned to see our frequent updates about seasonal packages and the best offers and deals. We assure you that you will definitely enjoy the Pune to Aurangabad taxi, cab trip with us and you will be attended by our supporting staff in a leisurely way. You can definitely get good cab service with good condition and the best drivers. There are various car models available for you ranging from AC to Non AC cars. We will definitely comfort you to our best service.
Importance of Traveling and Tourism
It is very much important and necessary for everyone to explore their surroundings and the world to know about it. That is how the importance of tourism industry has grown today and now you can choose NathKrupa Travels for Pune to Aurangabad taxi, cab service. We offer the best service for you. To know more read about the things you can do or visit in Aurangabad:
Devgiri Fort
In the village of Daulat, you can find the Devgiri Fort located. This is the most visited attraction among the tourists. Standing about 200 m high above sea level on a conical hill. This place is the symbol of extraordinary strength. You can visit this place through a narrow bridge and the carrying capacity is more than two people.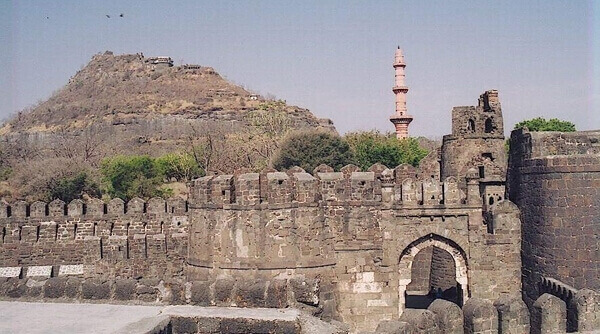 Bibi Ka Maqbara
From the Aurangabad city, this place called Bibi Ka Maqbara is located at a distance of 5 km. It is regarded as the burial place of Aurangzeb wife, Rabia Durrani. It can be considered as the replica of Taj Mahal. A small archeological museum is located just behind the tomb. In the late Mughal style you can find the much-distinguished surface ornamentation called as the Aurangabad tomb. Apart from that, you can also visit Ajanta Caves and Ellora caves.
Aurangabad Caves
You can find 12 artificial rock carved Buddhist Shrines situated across the path of east to west in Aurangabad caves. It is situated 9 km away from Aurangabad and was carved between 6th and the 8th century. Relying on their location the caves are carved into three separate groups. Aurangabad caves have the sculptural carvings which actually implies the highest achievements of Indian classical art and will stand next to the best Ajanta paintings.
Pune to Aurangabad one way @ 3500/-
Why NathKrupa Travels?
We have been in this industry for the past ten years and have reached the pinnacle of glory in providing the best service to our customers. Here are few reasons why you should choose us:
Safe and pleasant journey of passengers
Good conditioned cab operations
Good and friendly customer support services
Anytime booking and customer care
Special discount packages and deals to our customers
Customer needs are our priority
Cooperative professional cab drivers
Customer satisfaction at its best
You can really enjoy safe travel with our assistance and that is what is our long-term goal to earn lots of productive customers. A luxurious travel from Pune to Aurangabad with us will make you get addicted to our service for various other places too.
Our car services are at affordable rates and for more details check our special packages section at nathkrupatravels.com. There are lots of car options for you to select from Indica, Indigo, Innova and much more. Our NathKrupa Travels will assure you will an exotic trip from Pune to Aurangabad. There are also other cars like Swift Dzire, Mini Bus, Tempo traveler etc. Have a safe and a pleasant journey by choosing Nathkrupa travels.
Book Pune To Aurangabad Cab Services
| Type of Car | CAPACITY | ONE WAY (PICK / DROP) | 1 DAY PACKAGE | TWO DAYS PACKAGES | 1,2,3 DAYS PER DAY 300 km OUTSTATION | Per Day Driver Allowance | Book |
| --- | --- | --- | --- | --- | --- | --- | --- |
| Hatchback | 4 + 1 | 4000 | 5500 | 6600 | 11 per km | 300 | Book Now |
| Dezire, Etios, Excent | 4 + 1 | 4500 | 6000 | 7500 | 12 per km | 300 | Book Now |
| Tavera, Xylo, Ertiga | 6 + 1 | 5500 | 8000 | 9500 | 15 per km | 300 | Book Now |
| Tourist Special Innova | 6 + 1 | 6000 | 8500 | 10500 | 17 per km | 300 | Book Now |
| Innova Crysta | 6 + 1 | 7000 | 10000 | 12000 | 20 per km | 300 | Book Now |
| Tempo Traveller | 13 Seater | On call | On call | On call | On call | 400 | Book Now |
| Tempo Traveller | 17 Seater | On call | On call | On call | On call | 400 | Book Now |
| MINI BUS | 27,32,50 SEATER | On call | On call | On call | On call | 400 | Book Now |
Pune to Aurangabad cab service | Pune to Aurangabad taxi service | Book Pune to Aurangabad cab service | Pune to Aurangabad round trip cab