Convenient Monthly Rental Cars in Pune for Hassle-Free Travel
Welcome to Nathkrupa Travels, your go-to destination for hassle-free monthly rental cars in Pune. We understand the importance of flexibility, convenience, and affordability when it comes to long-term car rentals. Our dedicated services cater to those seeking a reliable car rental in Pune for 1 month or more. Let's delve into the details of our monthly car rental services, providing you with the freedom to travel at your own pace.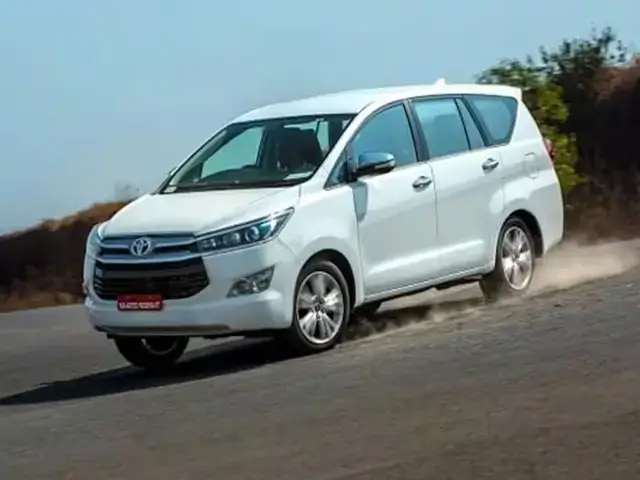 Comprehensive Fleet for All Needs:
At Nathkrupa Travels, we offer a comprehensive fleet of vehicles, ranging from compact cars to sedans and SUVs. Our diverse selection allows you to choose a car that suits your preferences and requirements for a monthly car rental in Pune. Whether you need a car for personal use or business travel, we have you covered.
Car on Rent in Pune for Montly Basis
Planning an extended stay in Pune or need a vehicle for a month-long project? Our "car on rent in Pune for 1 month" service is designed precisely for such requirements. Experience the convenience of having a vehicle at your disposal for the entire month, making your stay in Pune comfortable and efficient.
Easy Monthly Rental Process:
Renting a car on a monthly basis in Pune with Nathkrupa Travels is a breeze. Our rental process is designed to be seamless and user-friendly. With just a few simple steps, you can book your desired car for the month and enjoy the flexibility of long-term travel.
Cost-Effective Long-Term Car Rental Pune:
Our long-term car rental Pune services offer cost-effective solutions compared to daily rentals. By opting for a monthly rental, you save considerably on the overall rental cost. It's an economical choice for individuals, professionals, or anyone in need of a vehicle for an extended duration.
Customized Packages to Suit Your Needs:
We understand that every renter has unique requirements. To cater to varied needs, we offer customized monthly rental car packages. Whether you need a car for personal use, business travel, or any other specific purpose, we can tailor a package that aligns with your needs.
Flexible Pickup and Drop-Off Locations:
We prioritize your convenience. Our "car on rent monthly basis in Pune" service allows for flexible pickup and drop-off locations. Whether you want the car delivered to your doorstep or prefer picking it up from a designated location, we ensure a seamless process to accommodate your preferences.
Well-Maintained Vehicles for Your Safety:
Your safety and comfort are our top priorities. Our vehicles are well-maintained, regularly serviced, and thoroughly checked before being handed over to you. With Nathkrupa Travels, you can trust the quality and condition of the car you rent for a month or longer.
Dedicated Customer Support:
Have questions or need assistance during your monthly car rental? Our dedicated customer support team is available to assist you at any time. We strive to provide exceptional service and address any concerns you may have throughout your rental period.
Transparent Pricing and No Hidden Costs:
We believe in transparency. Our pricing for monthly rental cars in Pune is straightforward, with no hidden costs. What you see is what you get. We ensure that you have a clear understanding of the rental charges, making your experience with us hassle-free and enjoyable.
Car on Rent in Pune on Monthly Basis: Cost-Effective Travel
Opting for a car on rent in Pune on a monthly basis is not only convenient but also cost-effective. Our competitive monthly rental rates are designed to provide you with excellent value for your money. You can enjoy the comfort and convenience of your own car without the financial commitments of ownership.
Nathkrupa Travels offers convenient monthly rental cars in Pune to cater to your long-term travel needs. Experience the freedom and flexibility of having a car at your disposal for an entire month or more, all while enjoying cost-effective rental packages. Book with Nathkrupa Travels and embark on your monthly journey in Pune with comfort and ease.
Contact Us:
We are happy to help you book your trip call us on +91 9623798119 or email us on booking@nathkrupatravels.com
Book Now